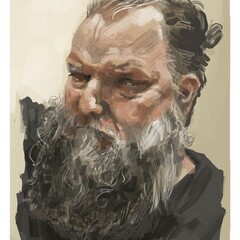 Gareth Sleightholme
Visual Development / Concept Art / Comics / Education
Kingston Upon Hull, United Kingdom
Summary
Currently concentrating on Comics and Comic Art, Concept Art, illustration for Games & Entertainment Media, and consultancy on unusual Design/Media/Cultural/Creative projects that interest me, as well as educational workshops. I have been a creative consultant, Concept Artist and illustrator for the heritage, leisure, themed visitor attraction, museum & exhibition markets for over two and a half decades. Contact me at hesir@hotmail.co.uk to discuss your project.
I am currently creating my own comics (The Cthulhiad) and have worked with or am working with other comics writers such as Mike Sambrook & Rob Jones of Madius Comics (Tragic Tales of Horrere, Ake's Trial & The Kings Leap); Vince Hunt (Red Mask From Mars, Awesome Comics), Steve Tanner of Time Bomb Comics on Flintlock, and have just completed art for Xecutioners for Pat Mills' Space Warp Anthology.
You can find more WIP and ongoing sketches or contact me via Twitter @hesir.
Skills
Comic Art
Concept Art
Transport Design
Art Direction
Visual Development
Design
Character Design
Software proficiency